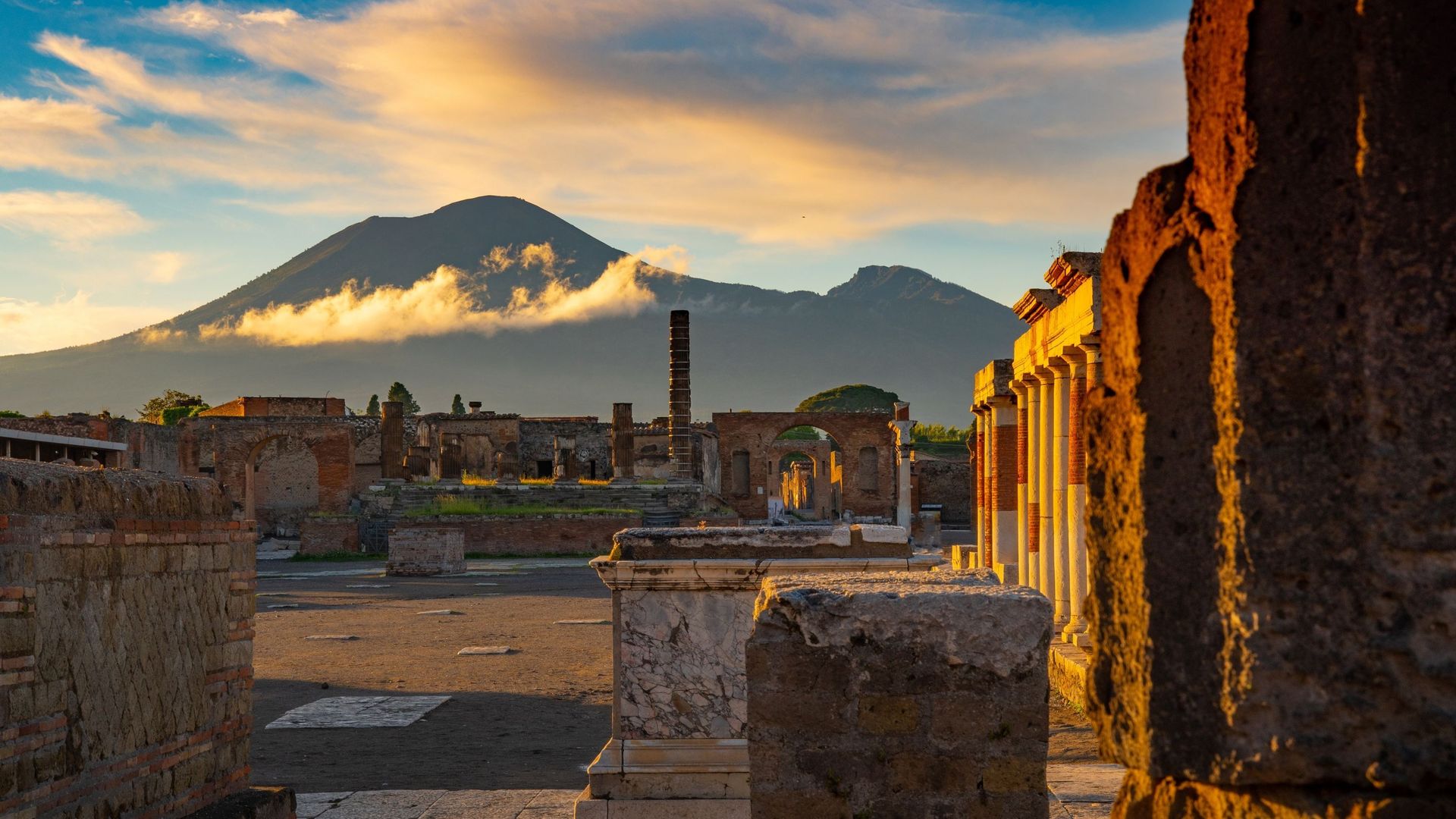 Under the Ashes of Vesuvius:
Roman Identity in the City of Pompeii
Pompeii, a Roman town famously destroyed but uniquely preserved by the Vesuvian eruption of 79CE, has traditionally been viewed as a quintessential example of the ancient Roman urban experience. But how 'Roman' was Pompeii? Students in this class examined how evidence from that buried city contributes to our understanding of Roman material culture and the everyday use of urban space; and how this, in turn, can help us interrogate what it meant to be 'Roman' in the ancient Mediterranean world.

The final group poster-project for this class provided an opportunity for students to explore one specific element of Roman identity through the material culture of Pompeii. The posters the students created were presented at the end of the term in a joint poster session entitled "When Disaster Strikes!" – a collaboration between students in CLAS119 and BIOL220 (on Emerging Infectious Diseases). Each member of each group took turns presenting their poster to students from both classes, and therefore had to tailor their message to peers in their field and to non-experts.